The design
of Wardruna's tour
In 2019 we already made the design of the tour  of the Norwegian band, the author of the soundtrack to the series «The Vikings» — «Wardruna».
In 2020 the organizer of the group's concerts in Russia, the agency Neoclassica, asked us again to design the tour.
Wardruna announced the release of a new album «Kvitravn» — White Raven and it has changed the composition of musicians. The Norwegians chose Russia for a new exclusive world premiere of the concert programme with an orchestra. Therefore, we decided completly to leave the conception of the desing of last year's tour.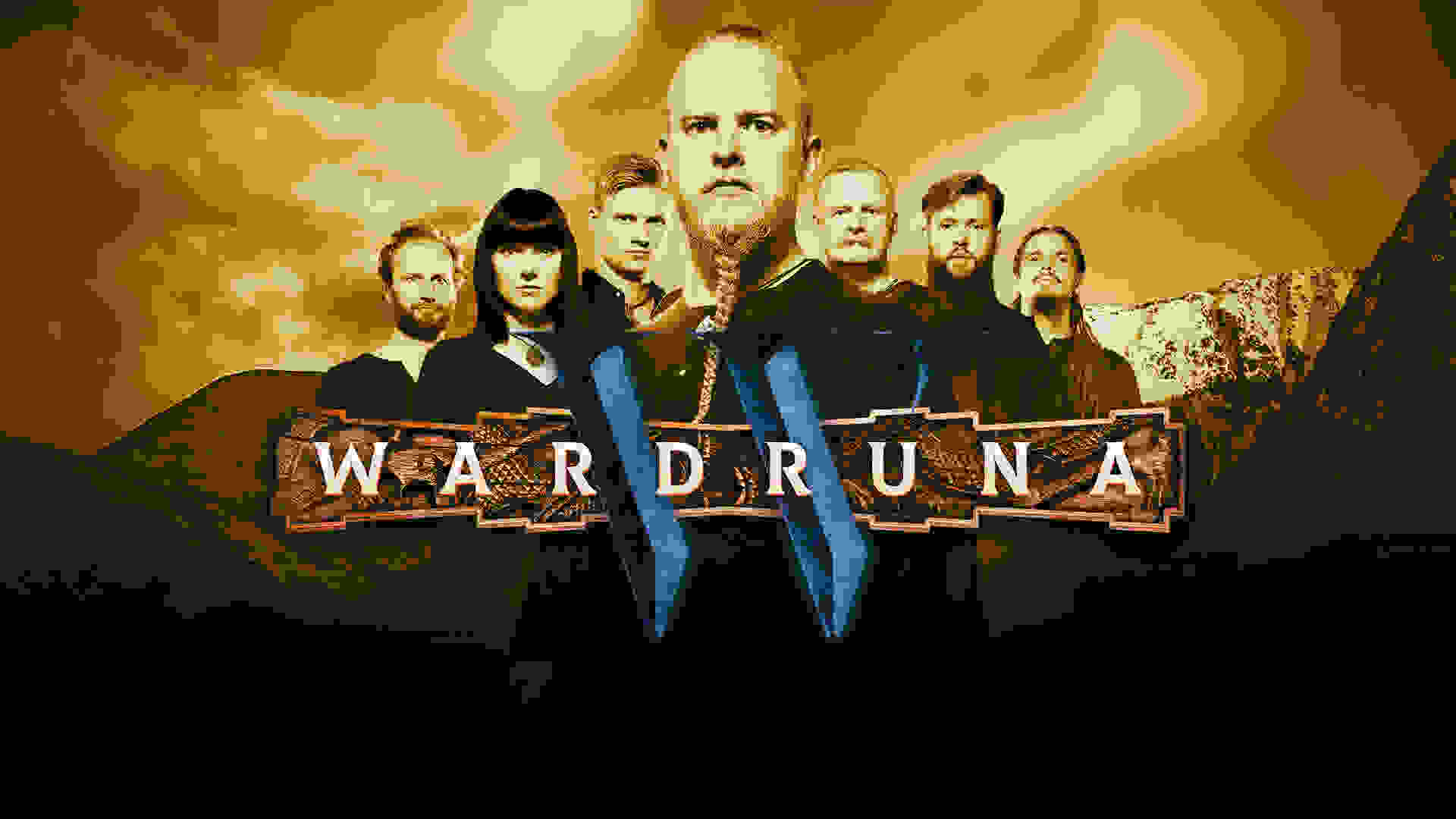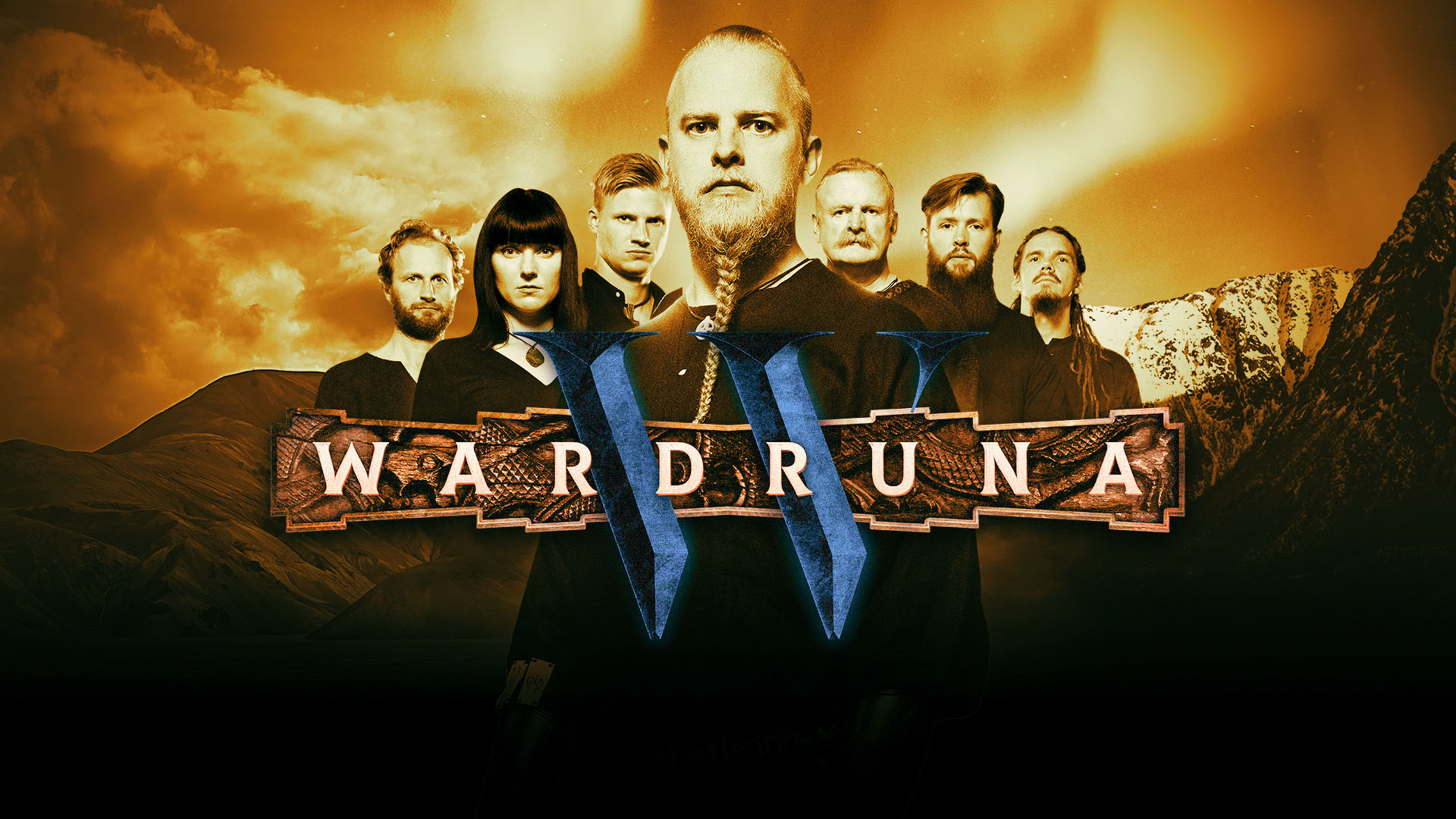 Since Wardruna is presenting a new album and performing with the orchestra only in Russia, the idea first appears to make a reference to something Russian. We introduce old Slavonic forms into the font but in the process we refuse.


We draw a font that conveys the mythological basis of the group. Norse legends about the gods, witchcraft of the North and the spirit of the Vikings. We save geometry of the runic alphabet of elder Futhark whom the first three albums are dedicated to.


We collect a collage of the group members and put the feathers of the Raven on the background — the totem animal of the group's vocalist Einar Selvin. We make the feathers look like the sail of a drakkar boat.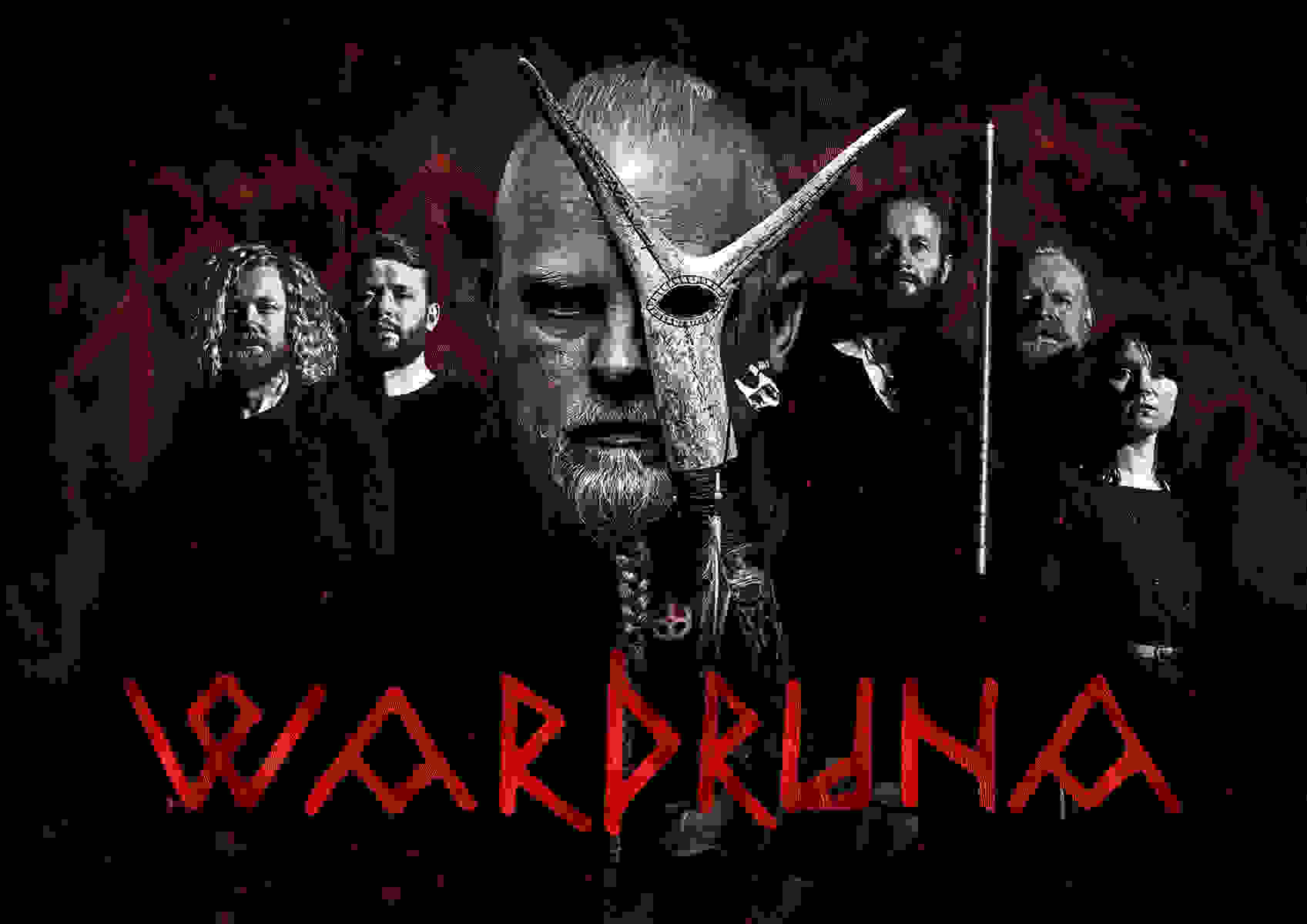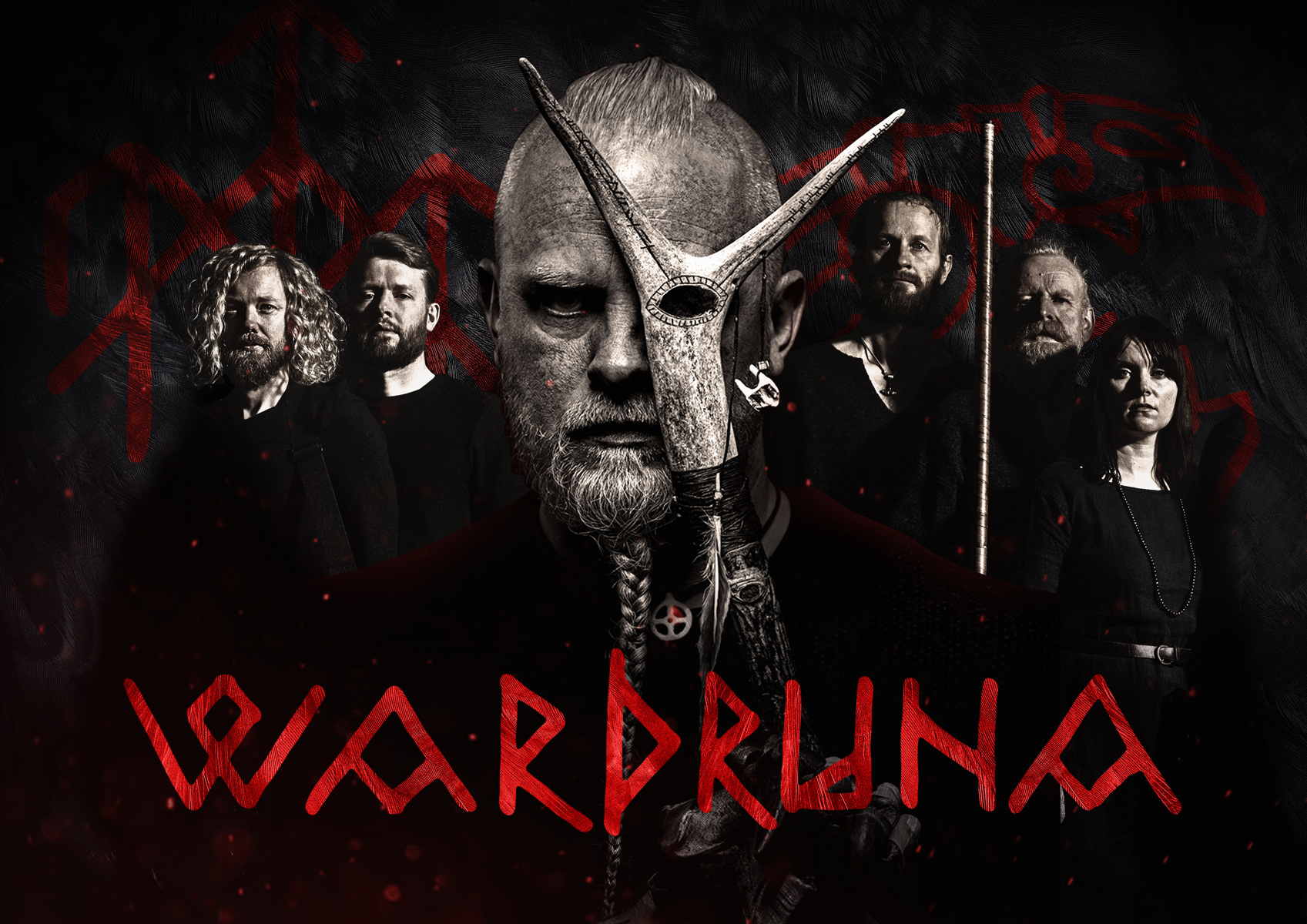 The organizer approves the conception but asks to change the main format of the poster, refuses our version of the font and asks to change to the original font of the group in 2003.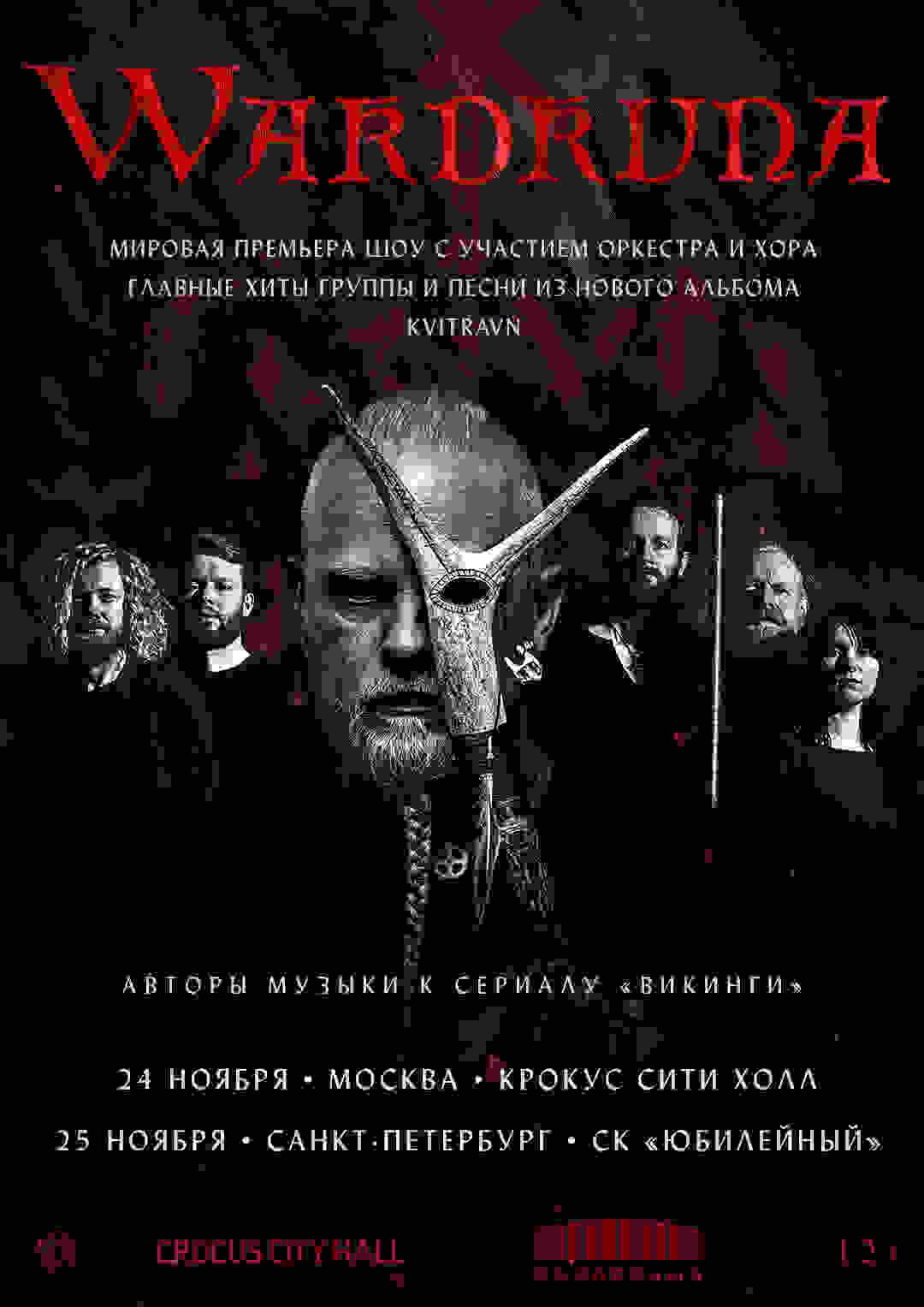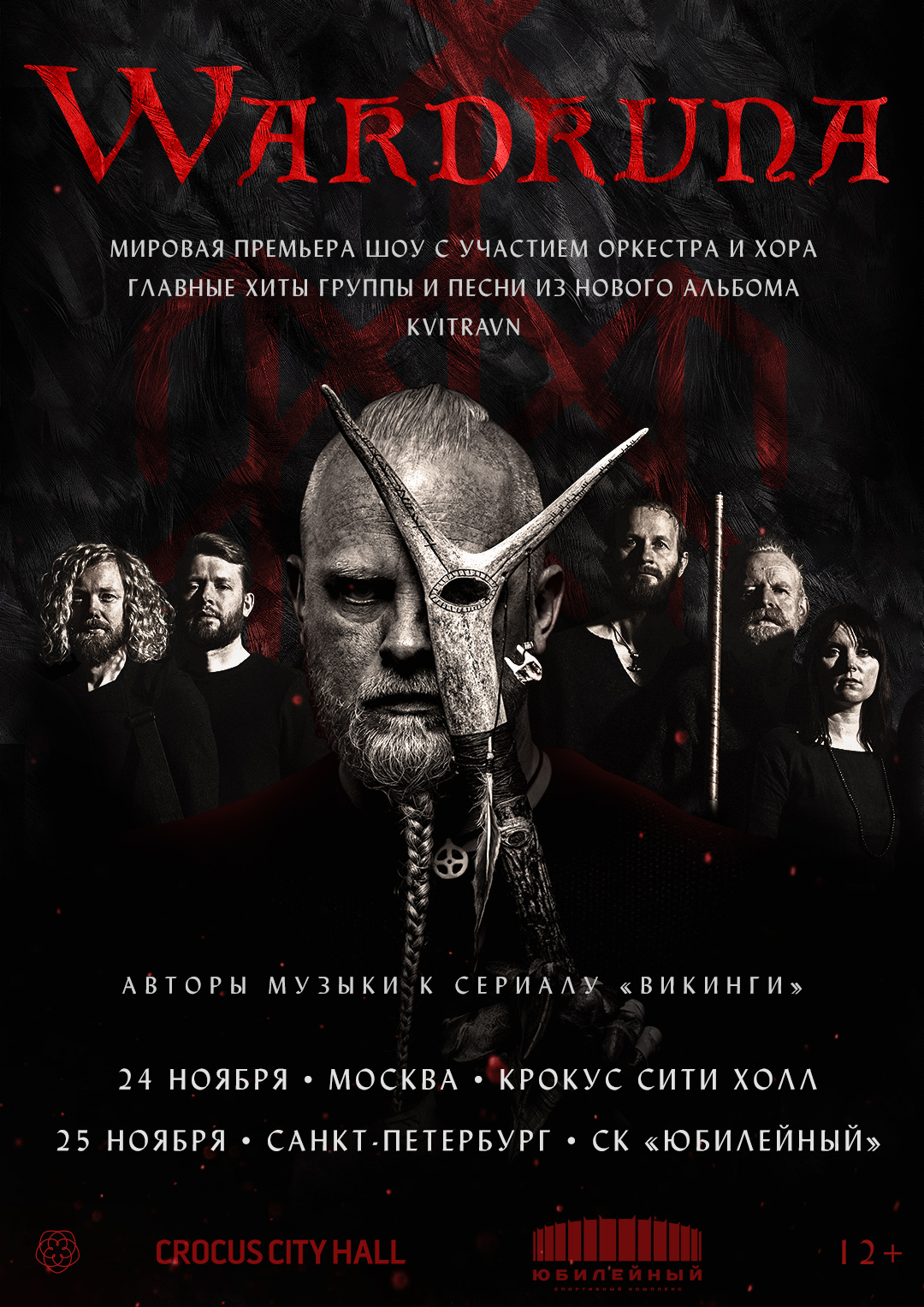 Musicians usually make a conception for a concert tour, give it to the organizers, and then suffer from the fact that no one tries to maintain accuracy and consistency in the desing of materials for concerts. It turns out that the desing of each concert is partially distorted for the worse.
We've made 32 forms for various resources, social networks and print media, so that everything looked equally good.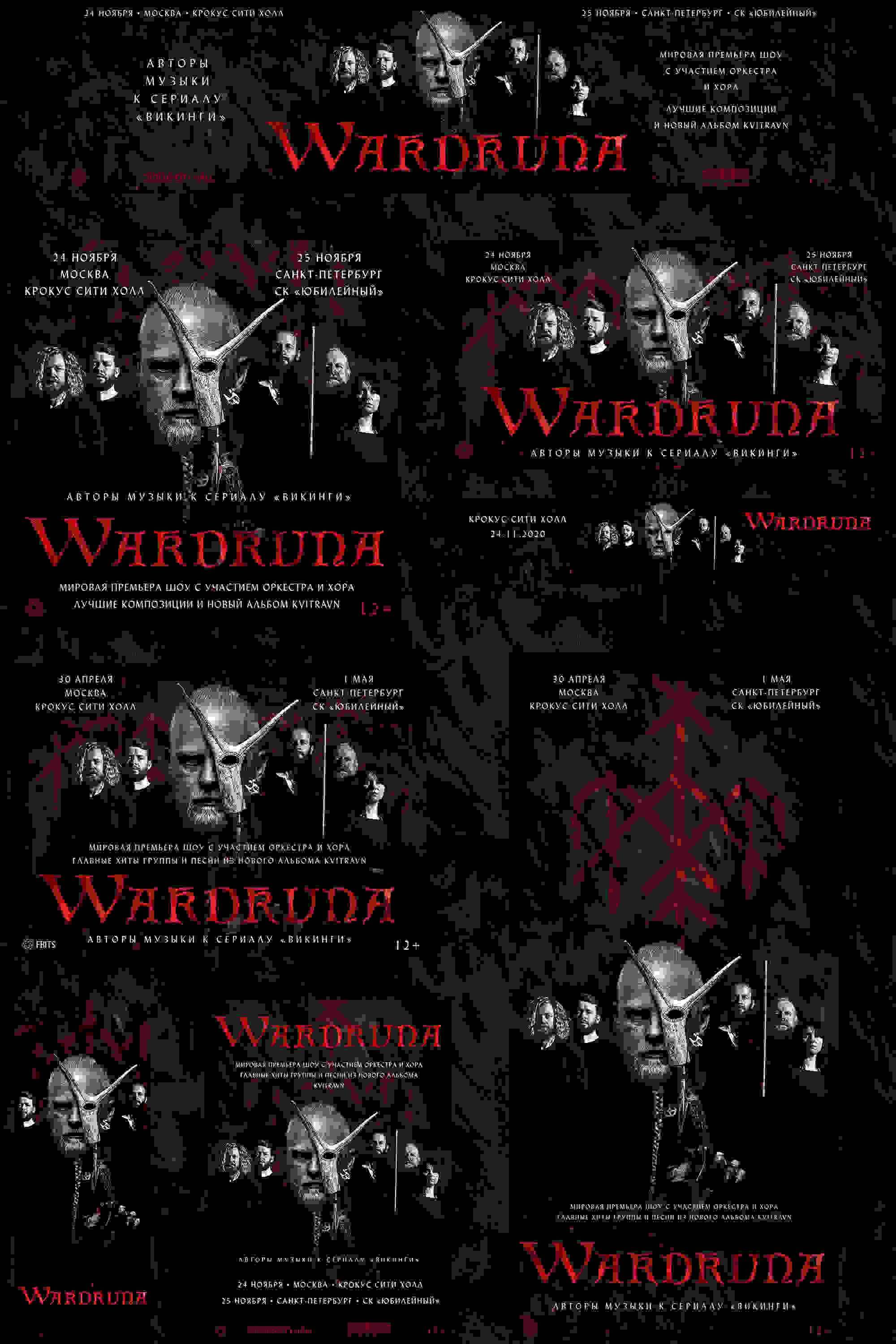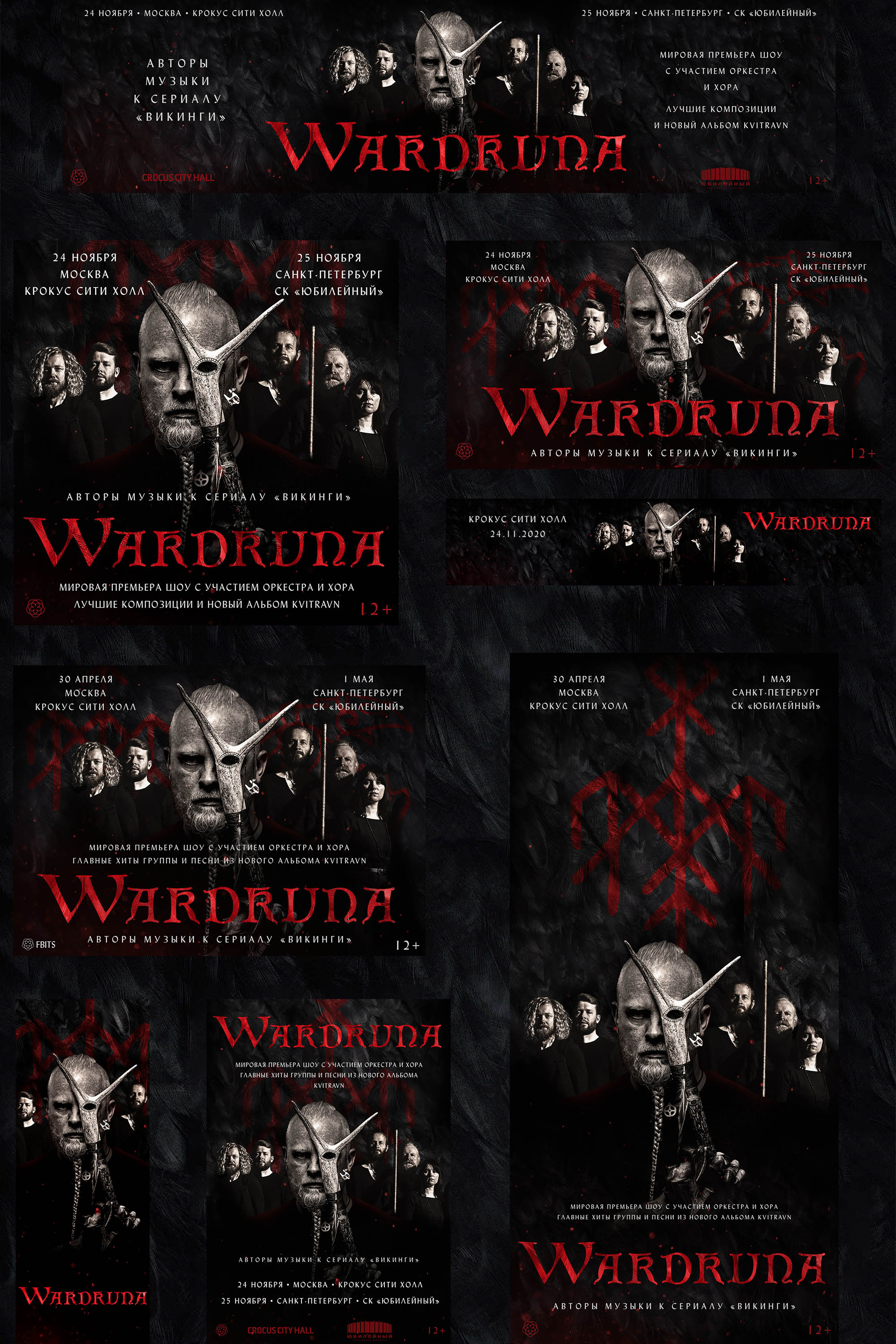 Because of the situation in the country and the cancellation of all events by the authorities, the dates of concerts are postponed from April to November.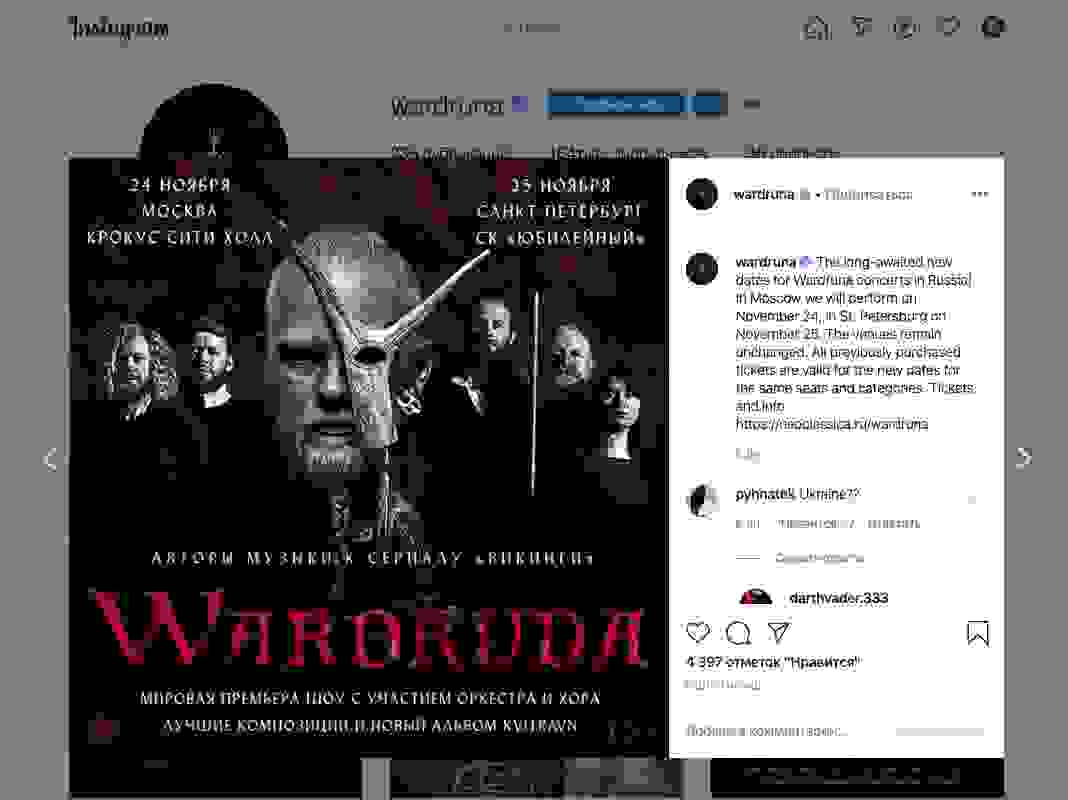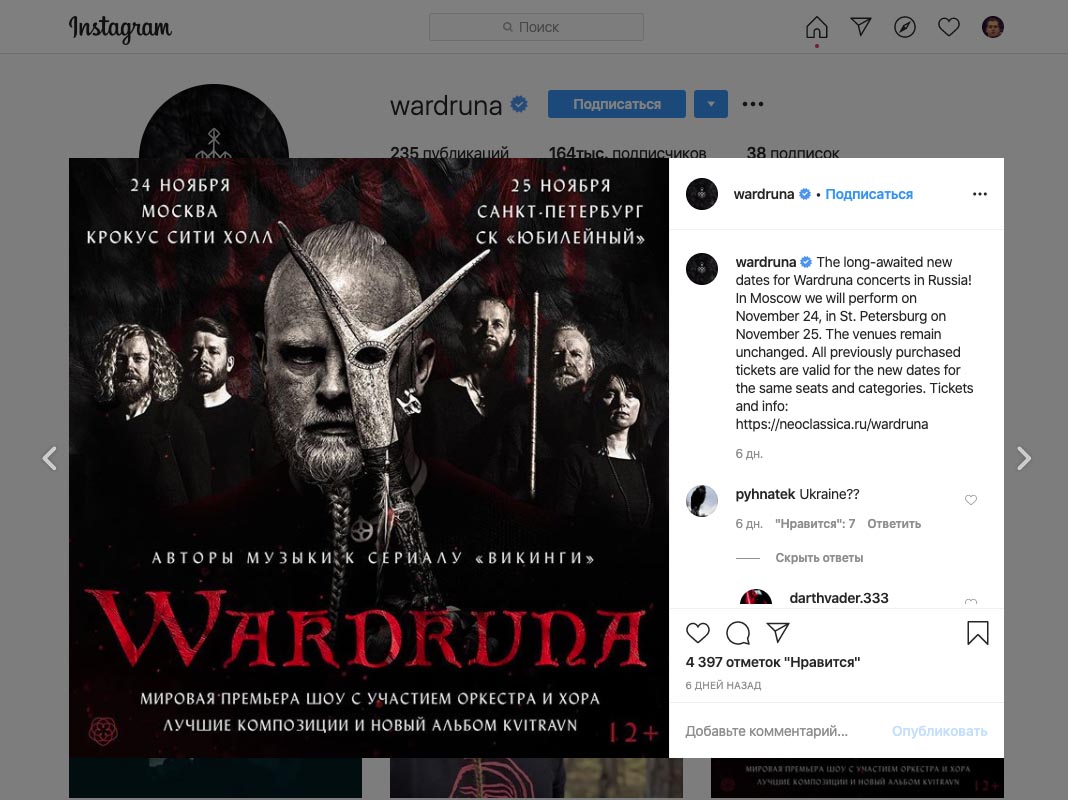 For fans we've made Wallpapers for the screen saver and desktop for mobile devices with two different fonts: «our» and «original».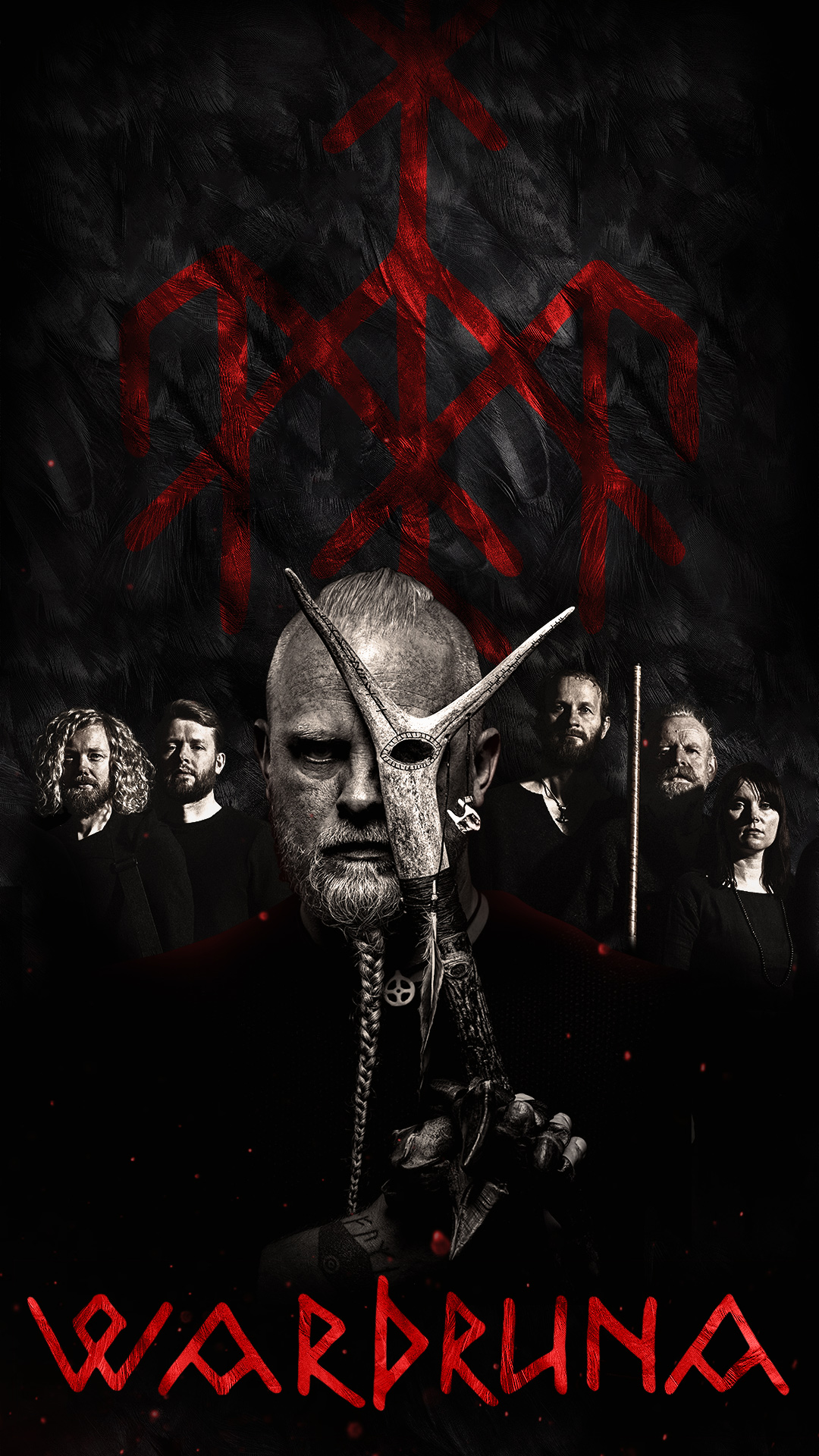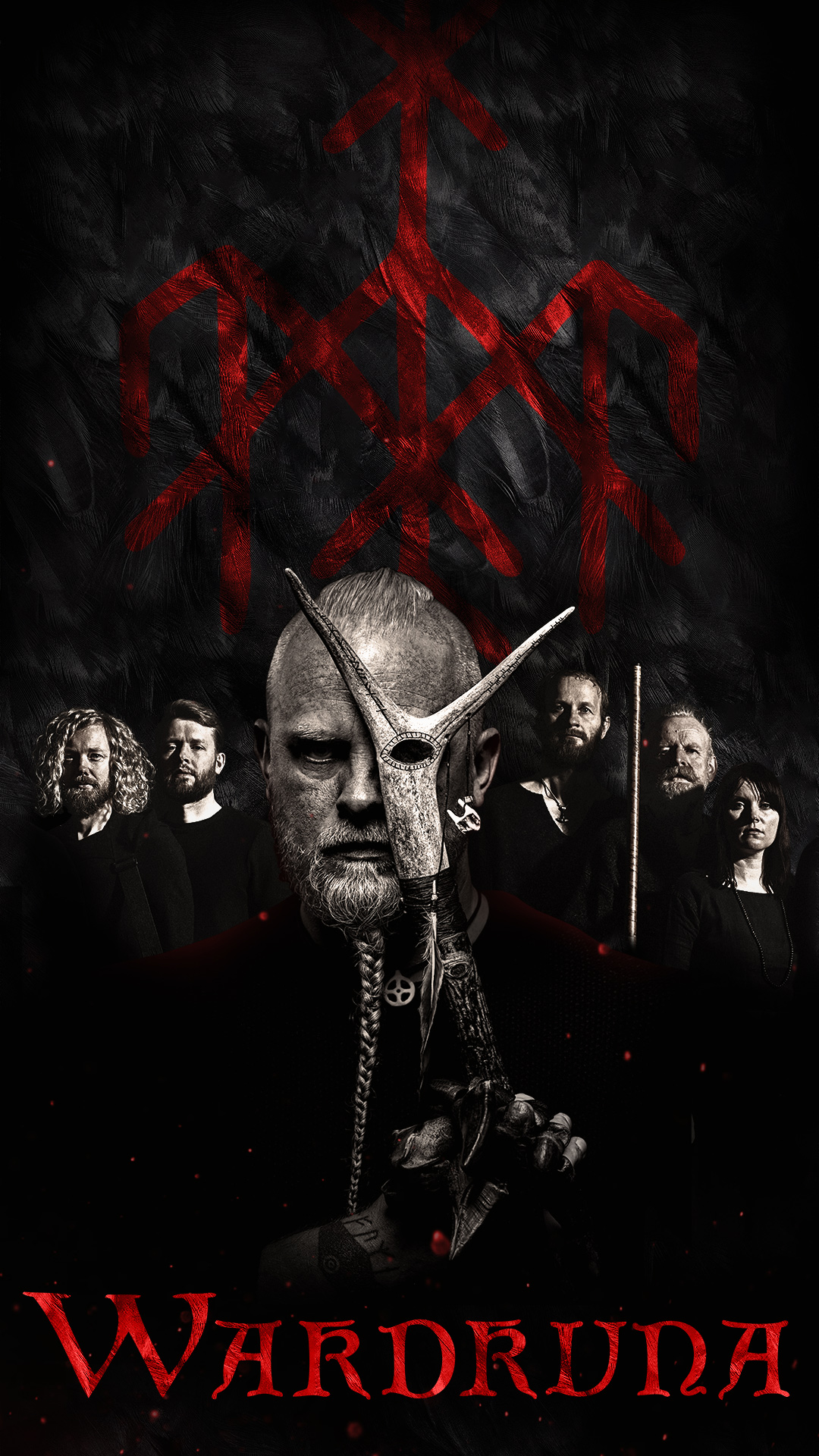 Constantine Faracktinov, designer